Create...
greater
fulfillment
in your life


Align...
your actions
with
your values


Regain...
your
equilibrium


Discover...
a sense of
purpose


Become...
your
best self




About Marquita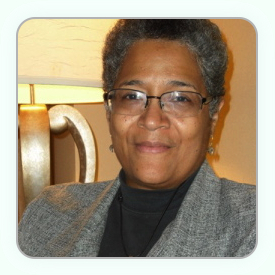 If I could use only one word to describe myself it would be passionate. Passionate about helping each of us to create the lives we want to live...about helping us to recognize our own unique power and learn to walk in it on a consistent basis...about helping each of us become our best selves.

I am a creative, visionary, deep thinker, and can see possibilities in just about any situation. In working one-on-one with people I have the ability to ask questions that help individuals discover the information they need from within themselves. We each have the best wisdom for our own lives, we simply need to learn to access it.

In 2006 I completed the coach training program through the Coaches Training Institute. I am now building my coaching practice. And while I work with all different kinds of people, I am particularly drawn to work with people of color. We need nurturing and support as we recognize, develop and walk in our power. Each of us brings our unique cultural, spiritual, emotional, intellectual perspectives to everything we do. And yet we sometimes get in our own way as we try to move forward in our lives. As a coach I meet people where they are and help them get to where they want to go.

In addition to personal coaching, I also consult with colleges and universities, agencies and other organizations in helping them recognize that it is in their intellectual, professional, and moral best interest to strengthen diversity among the people they work with and for.



Mission Statement
My mission statement continues to evolve. At last writing, here's what it says:
As a visionary thinker, educator, and communicator, I seek to direct my gifts, talents, skills, and experiences to create growth and learning opportunities for all people and to empower others to create and take advantage of the opportunities around them. To give a voice to the voiceless, a listening ear to those who don't feel heard, a vision to those seeking to know their life purpose.
Among many mottoes/credos I've been exposed to, this one by Helen Keller comes close to expressing what I would consider a good personal credo:
"I have learned four things in life: to think clearly without hurry or confusion; to love everybody sincerely; to act in everything with the highest motives; and to trust God unhesitatingly."